10 Feb

January 2021

The purity of nature, the precision of science.™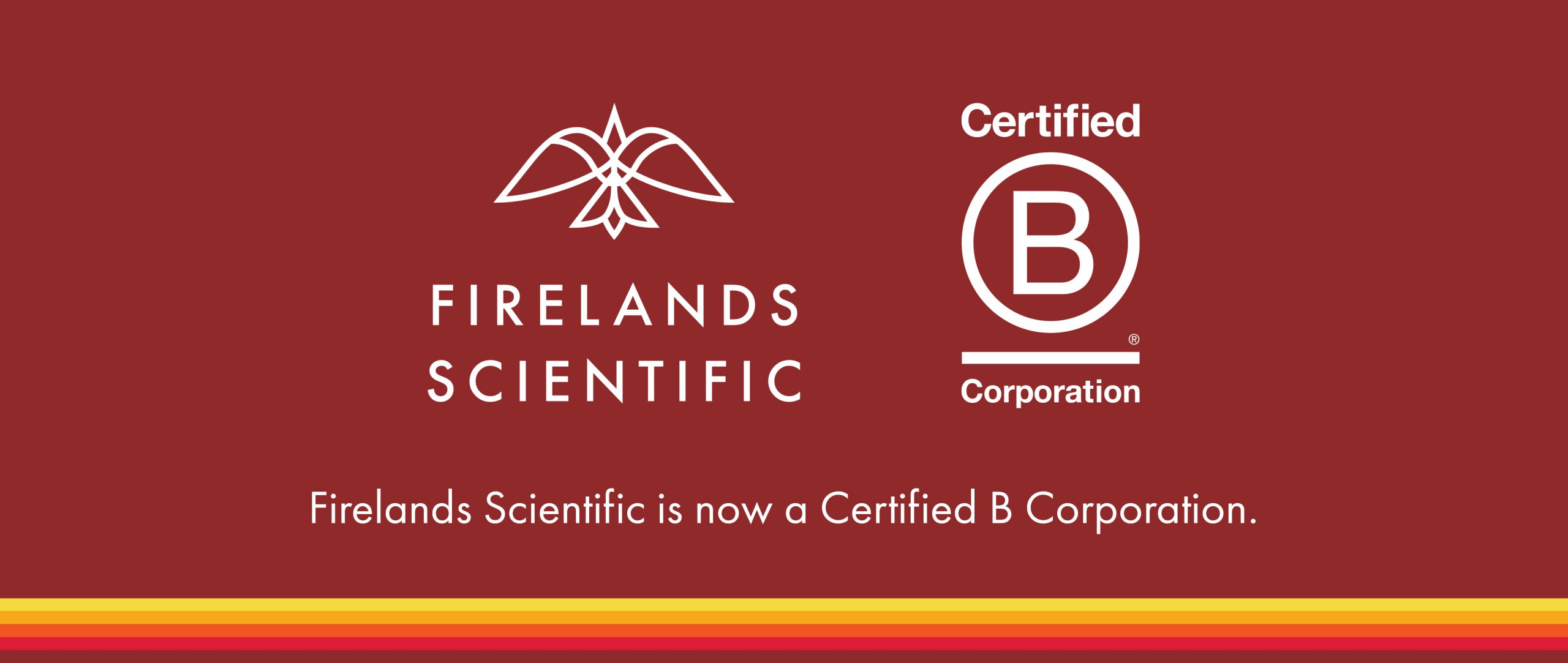 Max Potency, 1 Gram Vape Cartridges + Patient Voices Feedback
Hello *|FNAME|*!



We want to begin this month's newsletter by wishing you and yours a wonderful New Year, and we hope that you had a healthy and happy holiday season.

As we look into 2021, the Firelands team has been hard at work to provide new products and opportunities for our patients. We are guided by our vision to "Uplift Others," and in that vein we have a number of exciting updates to share with you as we enter this new year:

• New: Max Potency, 1 gram Vape Cartridges
• Introducing Patient Voices Feedback
• Solventless Product Highlights
and more!
NEW 1 GRAM VAPE CARTIDGE FORMULATION TO MAXIMIZE POTENCY!
FULL 1 gram CO2 Vape Cartridges!
• Max Potency (up to 73% THC) at same great price savings
• 100% cannabis-derived cannabinoids and terpenes — no fillers or cutting agents used

Medicate with the premium experience and stock up on our max potency, 1 gram cartridges!

Max Potency 1g Cart = 2 day allotment

Available in:
Miami Heat — Sativa
(Miami Haze x Triple OG)
Terpinolene | Limonene | Myrcene w/ Linalool
*Miami Heat is one of our most requested Sativa cultivars.*

Wonka Bars — Sativa
(GMO x Mint Chocolate Chip)
Caryophyllene | Limonene | Humulene w/ Linalool & Nerolidol
*Wonka Bars is one of our most popular vape cultivars due to its unique benefits and taste.*

Click here Use the Product Locator to find Max Potency, 1 Gram Vape Cartridges Today!
Upgrade Your Vaporization Experience with the Phoenix Nest Battery!
Introducing: Patient Voices Feedback for Flower
At Firelands Scientific we are constantly striving to provide the highest-fidelity medicine for our Ohio patients.

Beginning in 2021, you will start to see all of our flower jars will have a survey link on the tamper-proof label. You can go to FirelandsScientific.com/Survey to access the survey and provide your feedback.

We will continue to use these patient feedback channels in order to curate medical cannabis products that are most desired by our patients, so that you can find the best relief.
Firelands Scientific Solventless, Full Spetrum Products:

Medicate with the Premium Experience
Live Rosin
Live Rosin refers to concentrated cannabis oil that has been extracted without the use of solvents such as butane, propane, or CO2 (carbon dioxide). The Solventless process results in a cleaner, high-quality concentrate that accurately represents the terpene and cannabinoid profile of the strain used for extraction.

Truly "Full Spectrum," Live Rosin contains the full terpene and cannabinoid profile unique to the cultivar used, providing you the same benefits of relief as the flower used for extraction.

Our Rosin is a "Live" concentrate. Upon harvest, plants are immediately frozen fresh to preserve the phytochemical properties, then washed in ice water to separate the trichome heads from plant material. The resulting Ice Water Bubble Hash is dehydrated and mechanically pressed to extract the rosin oil from within trichome heads.

Find Live Rosin Using Our Product Locator
Solventless Hash Oil (SHO) Vape Cartridges

Crafted from Ice Water Bubble Hash in smaller batches, SHO has the same whole-plant, Full Spectrum benefits of our Live Rosin but is delivered in a convenient, portable form factor and at a viscosity specifically tailored for the 'Low' setting on our Phoenix Nest Battery.

100% Solventless cannabis-derived cannabinoids and terpenes, all grown in our Ohio greenhouse - no fillers or cutting agents.

Features:
• Magnetic connector pre-installed for drop-in convenience with the Phoenix Nest Battery
• Lead-free fully encased heating element to preserve and protect the original flavor
• Porous ceramic design maximizes vaporization while preventing residue buildup
• Borosilicate tank design for durability and flavor maintenance

Find SHO Vape Cartridges Using Our Product Locator
Are you looking for the best deal on a specific Firelands Scientific product? We are proud to introduce Ohio's first Product Locator, powered by iHeartJane.
Why is This Great News for Patients?
• Save time by shopping all of Ohio's iHeartJane enabled dispensary menus at once!
• Compare dispensary prices with a single search
• Click to add products directly to the iHeartJane shopping cart for your selected dispensary
• Check out, pick up, and enjoy your extra time and money!
How to Use Fi Sci Product Locator
(1) Go to
www.FirelandsScientific.com/FiSci-Product-Locator/
(2) Browse through all of our products using the "Search" or "Filter" features
(scroll up on the page for additional directions)
(3) Click on any particular product to compare pricing among available dispensaries
It's never been easier to find your favorite Firelands Scientific products - visit our Product Locator tool today!
Due to COVID precautions, we will not be physically present at any of our Patient Appreciation Dates this month; however, we will still be partnering with the following dispensaries for discounted days:

• 2.4.2021 (Thursday) — Terrasana - All Locations
*20% Off*

• 2.9.2021 (Tuesday) — Verilife - Cincinnati, OH
*20% Off*

• 2.20.2021 (Sunday) — RiSE - All Locations
*Special Pricing on Select Firelands Scientific Products*

• 2.26.2021 (Friday) — Strawberry Fields - All Locations
*20% Off*

• 2.26.2021 - 2.28.2021 (Friday - Sunday) — Bloom Medicinals - All Locations
*25% Off*
Copyright © 2020 Firelands Scientific, All rights reserved.

Nothing for sale on this platform. Products promoted via this platform may be unlawful outside of the State of Ohio.

Our mailing address is:
2300 University Drive East, Huron, OH 44839

Want to change how you receive these emails?
You can update your preferences or unsubscribe from this list.