10 Feb

Flower Jar Makeover (March 2020)

The purity of nature, the precision of science.™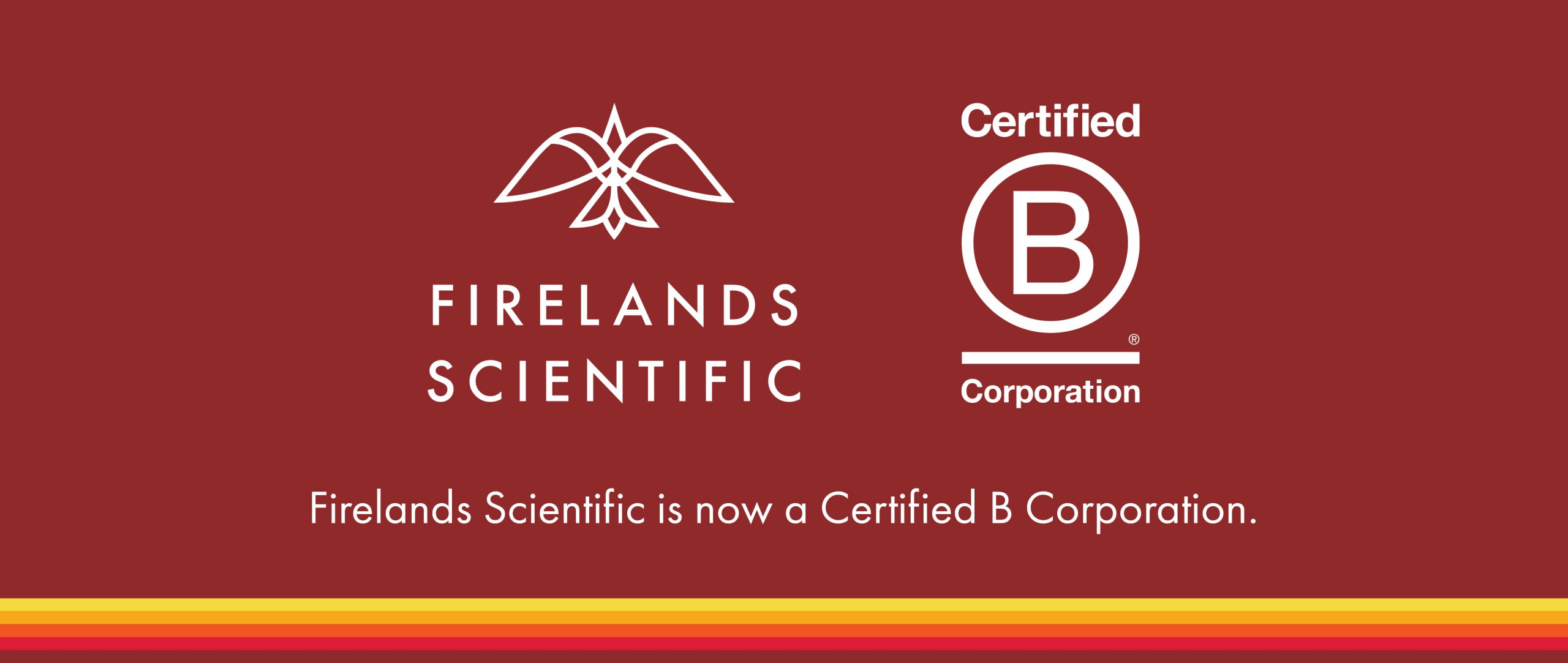 During this uncertain time, we at Firelands Scientific are constantly gathering and considering all available information pertaining to the COVID-19 pandemic. During this time, two priorities will guide our decision-making process:
1) Protect our patients, employees, and their families
2) Provide Ohio patients with safe, uninterrupted access to medical cannabis
Based on current guidance from the CDC, the State of Ohio, Board of Pharmacy, Board of Commerce, and others, we have implemented enhanced safety, sanitation and health protocols inside and outside of our facility to ensure the safety of Ohio patients including:
• Physical Distancing & Remote Working
• Enhanced PTO and Sick Time Support
• Regular Employee Temperature Checks
• Constant Disinfection Within the Facility
Additionally, for the health and safety of Ohio patients and their families, we will not be present at our Patient Engagement events at participating dispensaries until further notice is provided.
We typically extend promotional discounts during such events; for the events upcoming over the next couple of weeks we will extend the promotional discount for the entire scheduled day of the event to avoid creating any rush inside the dispensary, and allow all patients the opportunity to participate:
Wednesday, 3/25/2020
–
Sunday, 3/29/2020
Herbology (Cuyahoga Falls & Newark)
20% off all day on Firelands Scientific products!
Wednesday, 4/1/2020
Verdant Creations (Newark)
20% off all day on Firelands Scientific products!
Friday, 4/10/2020
Terrasana (Fremont)
15% off all day on Firelands Scientific products!
Friday, 4/17/2020
Terrasana (Springfield)
15% off all day on Firelands Scientific products!
YOU ASKED, WE LISTENED!

As patients of the Ohio Medical Marijuana Control Program, we deeply value your input.

We've listened to patient feedback regarding your cannabis packaging preferences. And now, we're pleased to present our Cannabis Flower jar makeover!

In addition to its new-and-improved good looks,
our packaging now provides:
- A maroon-frosted glass to protect against light degradation
- Less plastic – which means less waste!
- A link to our new product survey for easy-to-share patient feedback
PLUS! A clear window on the bottom to preview your Cannabis Flower!
Keep on the lookout for our new jars at your local dispensary this March!
Firelands Scientific's Solventless Concentrates (such as Live Rosin, Live Bubble Hash, and more) are hand-crafted in small batches with time and care by our experienced extraction professionals. Using nothing other than heat, a little bit of pressure and cold water, the green plant material is carefully separated from the resin glands of the plant, which contain all its natural oils.

ADDITIONAL PRODUCT FEATURES



1. Made from Top-Tier Plants


Each cannabis variety used for our solventless concentrate products has been hand-selected and vetted by our extraction team for high-quality traits and unique terpene profiles.
2. Full Spectrum Oil
Solventless Concentrates are Full Spectrum products, meaning they reflect most of the cannabis plant's original phytochemical makeup, including its naturally derived cannabinoids and terpenes.
3. Focused Cultivar Combinations
Some Firelands Scientific concentrate products are created from a single, specific cultivar. Others include an array of THC Rich, Mixed Ratio and CBD Rich cultivars to offer unique experiences for those who may desire additional cannabinoids and terpenes in their treatment.
As patients within the Ohio Medical Marijuana Program, your input is invaluable to us, as it helps us to improve patient experiences in the future.

That's why we're so excited to debut Patient Voices – our brand new survey program where patients can anonymously share quick and detailed feedback about Firelands Scientific's medical cannabis products.

To round out the month, we are focusing on our Solventless Concentrate Product Survey, where you'll have the ability to weigh in on potency, flavor profiles, and more!

We know your time is valuable, so we've done our best to make our surveys short and sweet. Each survey should take no longer than 4 minutes to complete.

To access our Patient Voices survey, simply follow this link.
RETAIL PARTNERS
Discover Firelands Scientific's Cannabis Flower products and more at the following dispensaries:
About Wellness Ohio
1525 Genntown Dr Suite B
Lebanon, OH 45036
Bloom Medicinals – Akron
737 E. North St.
Akron, OH 44305
Bloom Medicinals – Painesville
382 Blackbrook Rd
Painesville, OH 44077
Bloom Medicinals – Maumee
1238 Conant Street
Maumee, OH 43537
Bloom Medicinals – Seven Mile
403 S Main St.
Seven Mile, OH 45062
Bloom Medicinals – Columbus
1361 Georgesville Road
Columbus, OH 43228
The Botanist – Canton
3840 Greentree Avenue SW Unit4
Canton, OH 44706
The Botanist – Akron
46 South Summit St.
Akron, OH 44308
The Botanist – Cleveland
3865 Lakeside Ave East
Cleveland, OH 44114
The Botanist – Columbus
115 Vine Street
Columbus, OH 43215
The Botanist – Wickliffe
30133 Euclid Ave Unit C
Wickliffe, OH 44094
Buckeye Botanicals
3 Acy Ave
Jackson, OH 45640
CY+
180 Main St
Steubenville, OH 43953
Eagle Dispensary
502 Dixie Hwy
Wapakoneta, OH 45895
The Forest
1651 Tiffin Ave
Sandusky, OH 44870
FRX Health
1865 Dresden Ave
East Liverpool, OH 43920
gLeaf
2932 Youngstown Rd SE
Warren, OH 44484
Have a Heart Cincy
8420 Vine Street
Cincinnati, OH 45216

Herbology – Cuyahoga Falls
1220 Buchholzer Blvd, Suites C & D
Cuyahoga Falls, OH 44221

Herbology – Newark
1150 N. 21st Street
Newark, OH 43055
Leaf Relief
4323 Market St
Boardman, OH 44512
Mad River Remedies
5604 Airway Drive
Riverside, OH 45431
Ohio Cannabis Company
23024 Co Rd 621 Suite 1
Coshocton, OH 43812

Ohio Provisions
3650 Dolson Court, Suite B
Carroll, OH 43112
Pure Ohio Wellness – Dayton
1875 Needmore Rd
Dayton, OH 45414
Pure Ohio Wellness – Springfield
1711 West Main Street
Springfield, OH 45504
RISE – Lorain
1920 Cooper Foster Park Rd
Lorain, OH 44001
RISE – Toledo
3157 W Sylvania Ave
Toledo, OH 43613
RISE – Cleveland
1222 Prospect Avenue East
Cleveland, OH 44115
RISE – Lakewood
11818 Madison Ave
Lakewood, OH 44107
Strawberry Fields – Dayton
333 Wayne Avenue
Dayton, OH 45410
Strawberry Fields – Logan
245 W. Main Street
Logan, OH 43138
Strawberry Fields – Marietta
414 Greene Street
Marietta, OH 45750
Strawberry Fields – Monroe
300 N. Main Street
Monroe, OH 45050
Terrasana Labs – Columbus
656 Grandview Ave
Columbus, OH 43215
Terrasana Labs – Garfield Heights
10500 Antenuci Rd
Suite 200
Garfield Heights, OH 44125
Terrasana Labs – Fremont
1800 E. State St
Fremont, OH 43420
Terrasana Labs – Springfield
183 Raydo Circle
Springfield, OH 45506
Verdant Creations – Cincinnati
5149 Kennedy Ave.
Cincinnati, OH 45213
Verdant Creations – Columbus
1243 N. Cassady Avenue
Columbus, OH 43219
Verdant Creations – Marion
326 James Way
Marion, OH 43302
Verdant Creations – Newark
1546 W. Church Street
Newark, OH 43055
Verdant Creations – Chillicothe
1641 N. Bridge Street
Chillicothe, OH 45601
Verilife
5431 Ridge Avenue
Cincinnati, OH 45213
Copyright © 2020 Firelands Scientific, All rights reserved.

Nothing for sale on this platform. Products promoted via this platform may be unlawful outside of the State of Ohio.

Our mailing address is:
2300 University Drive East, Huron, OH 44839

Want to change how you receive these emails?
You can update your preferences or unsubscribe from this list.